Illinois Public Adjuster Exam
Next Class Dates: October 18 through October 20, 2023
Registration Deadline - Call Us ASAP

All Courses Are Offered In Live Settings
Can a Contractor also be a Public Adjuster?
Yes, in Illinois a contractor can also act as a Public Adjuster. This allows the Public Adjuster to create a fair scope of work and then recommend his own company or affiliate to do the repairs. In most instances, the property owner chooses the Public Adjuster's recommended construction firm. If the client chooses a different contractor, the Public Adjuster still makes his commission on the claim, often 20-30%.
Do I really need a preparation course for the public adjuster exam?
"We teach to the test"
These are difficult tests, and many have failed multiple times prior to taking our public adjuster training courses. Not to mention the hundreds of dollars you can spend on reference books, along with the weeks or months you'll spend studying. With our 3-day public adjuster course, you'll receive a distilled study guide, roughly 70 pages in length, along with PowerPoint notes. You'll also take daily quizzes and in-class practice exams that provide instant feedback as to what you should study. In other words, we "teach to the test."
Illinois' Premier Contractor Exam Preparation
Since 2012, We've Been Making Sure You Pass The Test The First Time.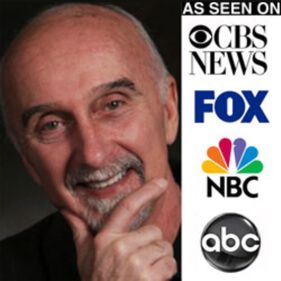 Our Time-Tested Instructional Team
Nearly 50 Years of Experience
Henry Goudreau has been a general contractor for nearly 50 years, having built a multi-million dollar company from scratch. In great demand across the U.S., he's been teaching contractors for the last 20years. Henry never lost a court case in his contracting career, even when dealing with the Federal government. He helped create our IllinoisPublic Adjuster course from the ground up. He's designed it to take you thru the Illinois regulations and insurance laws quickly, to help you pass the Illinois Public Adjuster exam the first time! Not to mention, we connect you to a robust network of contractors and public adjusters to help your company get up and running, or to help you down the road if you need assistance. And then there are your classmates, which gives you the opportunity to benefit from their experiences in the field.
Public Adjuster Course
What is a Public Adjuster?
A Public Adjuster is hired by the property owner when there is a disagreement with the loss settlement offered by the property owner's insurance company. A Public Adjuster reevaluates the loss and determines a fair settlement, sometimes tens (or hundreds!) of thousands of dollars in favor of the owner. The Public Adjuster receives a percentage commission for the difference. In Illinois, a Public Adjuster can set the commission to any percentage negotiated with the property owner.
Can I talk directly to the owner's insurance adjuster if there is a dispute on the policy?
Yes, as a licensed Public Adjuster you are entitled to communicate directly with the owner's insurance adjuster. You will also have access to the client's detailed insurance policy. This gives you maximum leverage. And if there is disagreement, you can demand an appraiser to umpire the loss.
What if I need help with a complicated claim?
As a paid student with Contractors Network and Training Center, you will have access to our network of outside experienced Public Adjusters. We can connect you with the right one, who will be able to help you and increase your claim settlement.
Where are the final claim checks sent?
The Public Adjuster is added as a loss payee, with the checks sent directly to the Public Adjuster. This helps the Public Adjuster receive payment quickly.
What does your Public Adjuster exam preparation course cover?
General Insurance Concepts and Terminology
Illinois Insurance Laws Relating to Public Adjusters
Construction Terminology and Estimating
Specific Property Insurance Coverages
Will I pass the Public Adjuster exam?
Since 2012, our public adjuster school has helped more than 1,300 contractors prepare for Illinois and Chicago licensure exams, with a student passing rate as high as 95% per class.
How do I get started?
ILLINOIS EXAM DEADLINE
No Deadline — Sign up when you're ready!
NEXT CLASS DATES
October 18 through October 20, 2023
ILLINOIS EXAM DATE
ASAP
STEP 1: Sign up for our public adjuster exam preparation course. Call us ASAP at (773) 635-0099 to hear if we have available seats. If not, you can always sign up for our next course 3 months from now.
STEP 2: Take our public adjuster course and study. When you feel you are ready, go to Step 3.
STEP 3: Call Pearson VUE directly at (800) 274-0402, at least 24 hours in advance of when you wish to take the exam. You can also register for the exam here.
Questions? Call Contractors Network and Training Center in Chicago today at (773) 635-0099!
Contact Our Training Center