Chicago Masonry and Concrete Exam
Next Course Dates: September 25-26, 2023
Registration Deadline - September 1st

All Courses Are Offered In Live Settings
Do I need a concrete/masonry license in Chicago?
You do. The City of Chicago requires that anyone working with "brick, stone, concrete, terra-cotta, tile and fireproofing, or any combination of these materials, as used in and about the construction of buildings or structures above or below the surface of the ground, to secure a masonry license prior to beginning work or pulling permits.
Do I really need a preparation course for the masonry exams?
"We teach to the test"
These are hard tests, and many have failed multiple times prior to taking our course. Not to mention the $1,000 you can spend on reference books, along with the weeks or months you'll spend studying. With our 2-day concrete/masonry course, you'll receive a distilled study guide, roughly 50 pages in length, along with PowerPoint notes. You'll also take daily quizzes and in-class practice exams that provide instant feedback as to what you should study. In other words, we "teach to the test."
Illinois' Premier Contractor Exam Preparation
Since 2012, We've Been Making Sure You Pass The Test The First Time.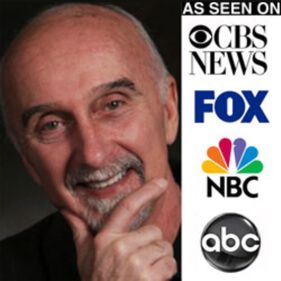 Our Time-Tested Instructional Team
Nearly 50 Years of Experience Henry Goudreau has been a general contractor for nearly 50 years, having built a multi-million dollar company from scratch. Henry's poured concrete for ports, airport runways, nuclear power plants, not to mention the ordinary driveway! In great demand across the U.S., he's been teaching contractors for the last 20 years. Henry created our Masonry and Concrete Course from the ground up. He designed it to instruct you, coach you, and give you the confidence to pass the Concrete and Masonry exams the first time. Not to mention, we offer wonderful tidbits about running your business, something many contractors need but don't know it. And then there are your experienced classmates, who give you an opportunity to interact, network, and learn from.
Masonry Exam Preparation
How do I register for the exam?
Continental Testing is the authorized Chicago masonry exam provider. The cost is $95 for the Brick exam and a separate $95 for the Concrete exam. Register for the Brick (B card) directly on their website or for the Concrete (C card) here. If you pass both, you will qualify for the City of Chicago's "A" card. You can also contact Cheryl Stavropoulos at (773) 635-0099, ext. 105, or email her at cstavro@continentaltesting.net for more information!
What does your masonry exam preparation course cover?
Masonry and Concrete Materials
Masonry and Concrete Installations
Masonry and Concrete Tools, Equipment
Surveying and Estimating
Reinforcing and Installing Steel
Formwork
Safety and Quality Control (OSHA)
Business Math
When is your next course?
CHICAGO EXAM SIGN UP DEADLINE
August 31, 2023 by 5:00 pm
OUR MASONRY CLASS DATES
September 25-26, 2023
CITY OF CHICAGO EXAM DATE
October 4, 2023 at 8:00 am
STEP 1: Sign up for our concrete/masonry exam preparation course. Call us ASAP at (773) 635-0099 to hear if we have available seats. If not, you can always sign up for our next course 5 months from now.
STEP 2: Contact Continental Testing here for the Brick card or here for the Concrete card, to reserve your spots for the exams. The cost is $95 per exam. Be sure to specify whether you wish to take the Brick or the Concrete exam or both. Again, note the above deadline.
So, what are you waiting for? Give us a call today at (773) 635-0099!
Contact Our Training Center